Multi-Purpose Stainless Steel Scissors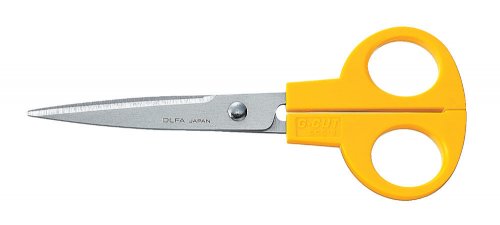 The OLFA® SCS3 features extremely high-quality stainless steel blades that are perfect for precise cutting. The serrated blades hold cutting objects tightly in place, further ensuring cuts are accurate. As with other OLFA® blades, an advanced production process ensures that the blades are sharp and long-lasting, even when cutting tough materials such as rubber and leather.

Stainless steel means that you can use these scissors to cut wet materials without the worry of rust.
| Code | Size | Barcode | |
| --- | --- | --- | --- |
| OLF/SCS3 | 160mm | 0091511100396 | Pack 6 / Case 120 |