Magnetic Brush Clip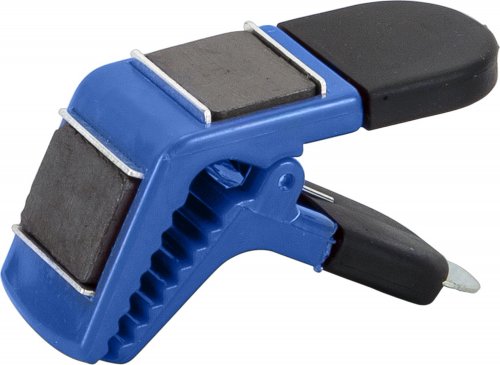 Clip it onto a paint can, kettle or scuttle and magnetically rest your brush on it when it's time for a tea break.
Ever wonder what to do with your wet paint brush when you want to put it down?
Most people will rest it across the can, letting it drip all over the place and risking it falling, creating a right mess.
This incredibly useful tool solves the problem.
Two magnet positions can be used - the higher one keeps the brush above the paint when the can is full, so it doesn't get overloaded, and the lower one can be used once the paint level is lower.
The magnets are strong enough that they will work even when covered with paint.
The tool also features a paint can opener on the back.
| Code | Size | Barcode | |
| --- | --- | --- | --- |
| AXU/MC1B | Display Box of 20 | 2000200046738 | Pack 1 / Case 10 |